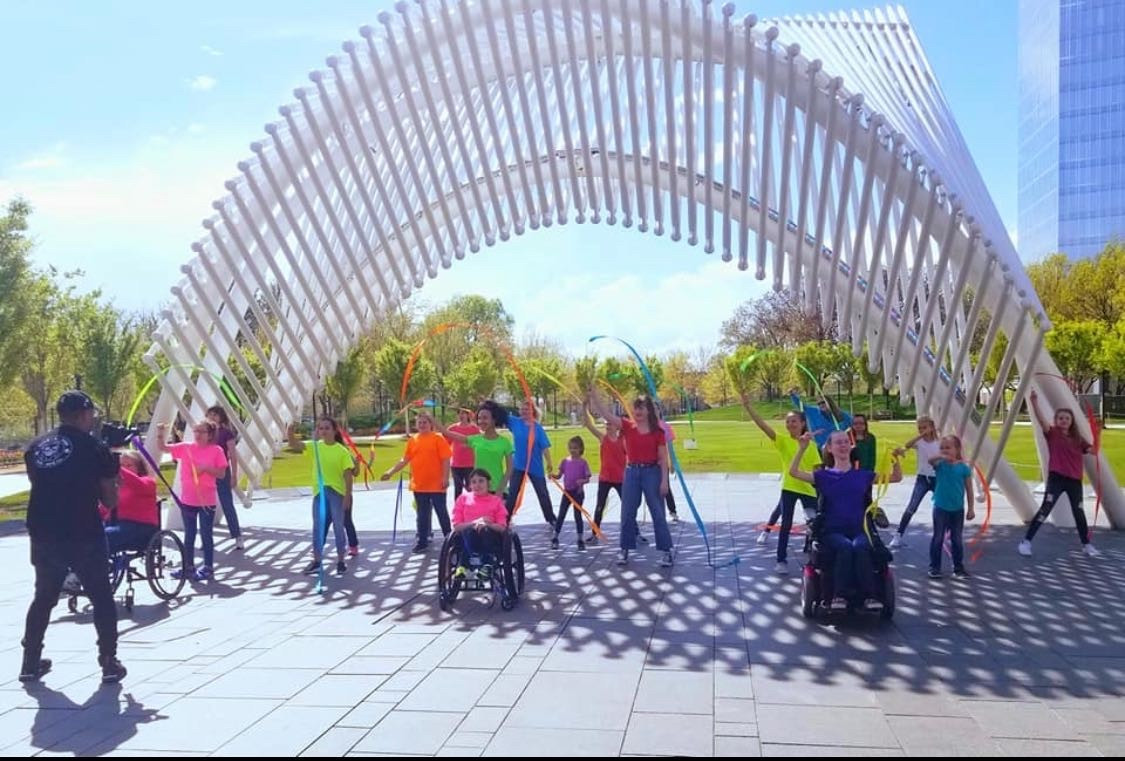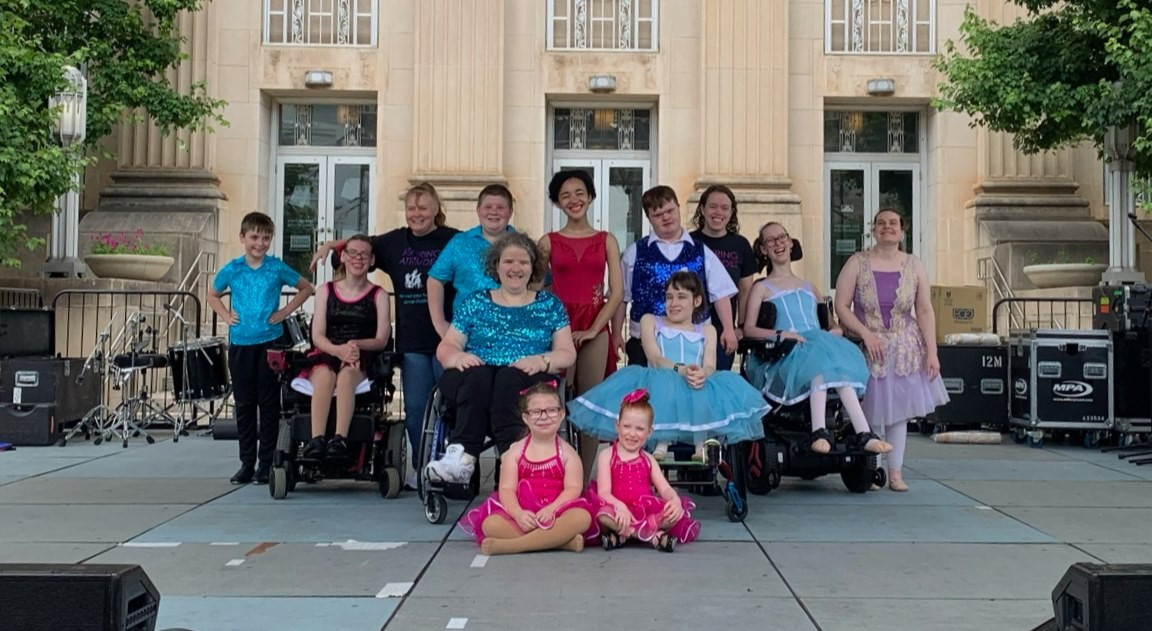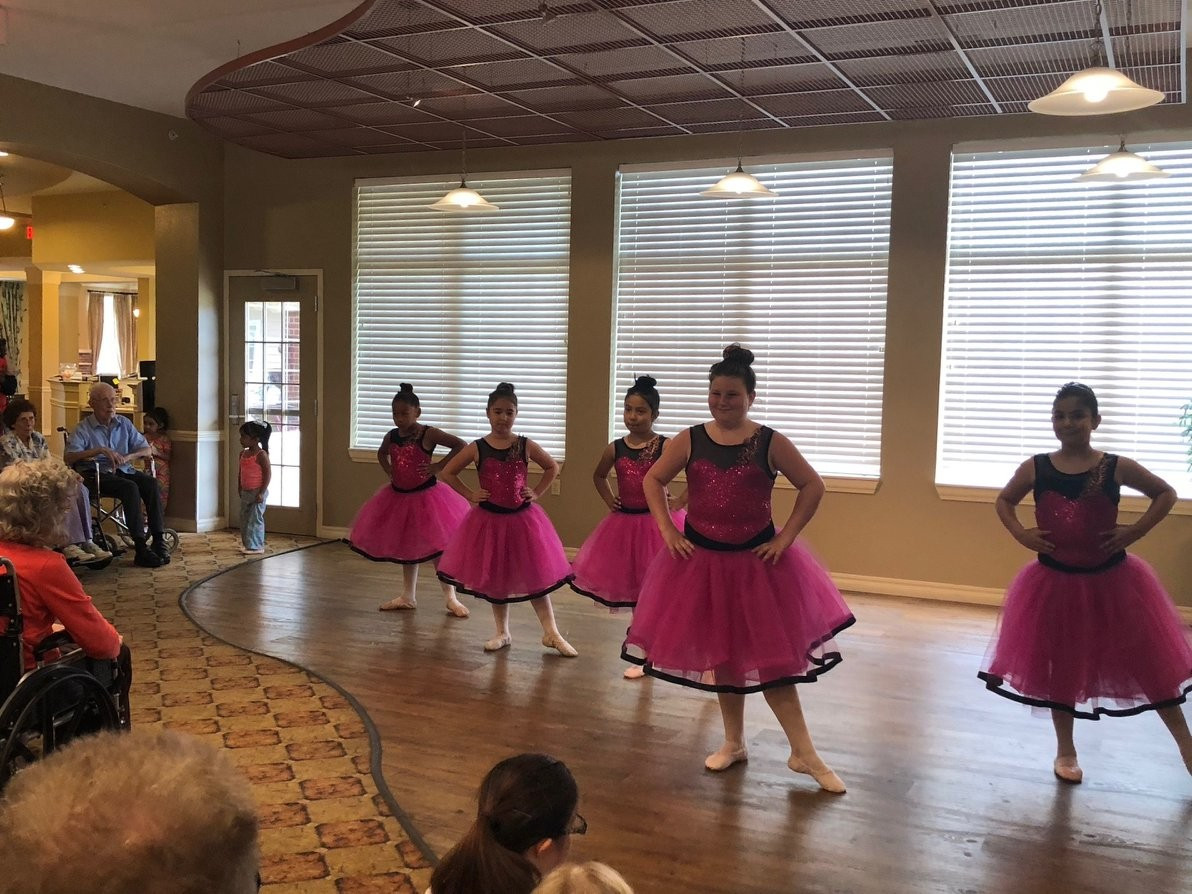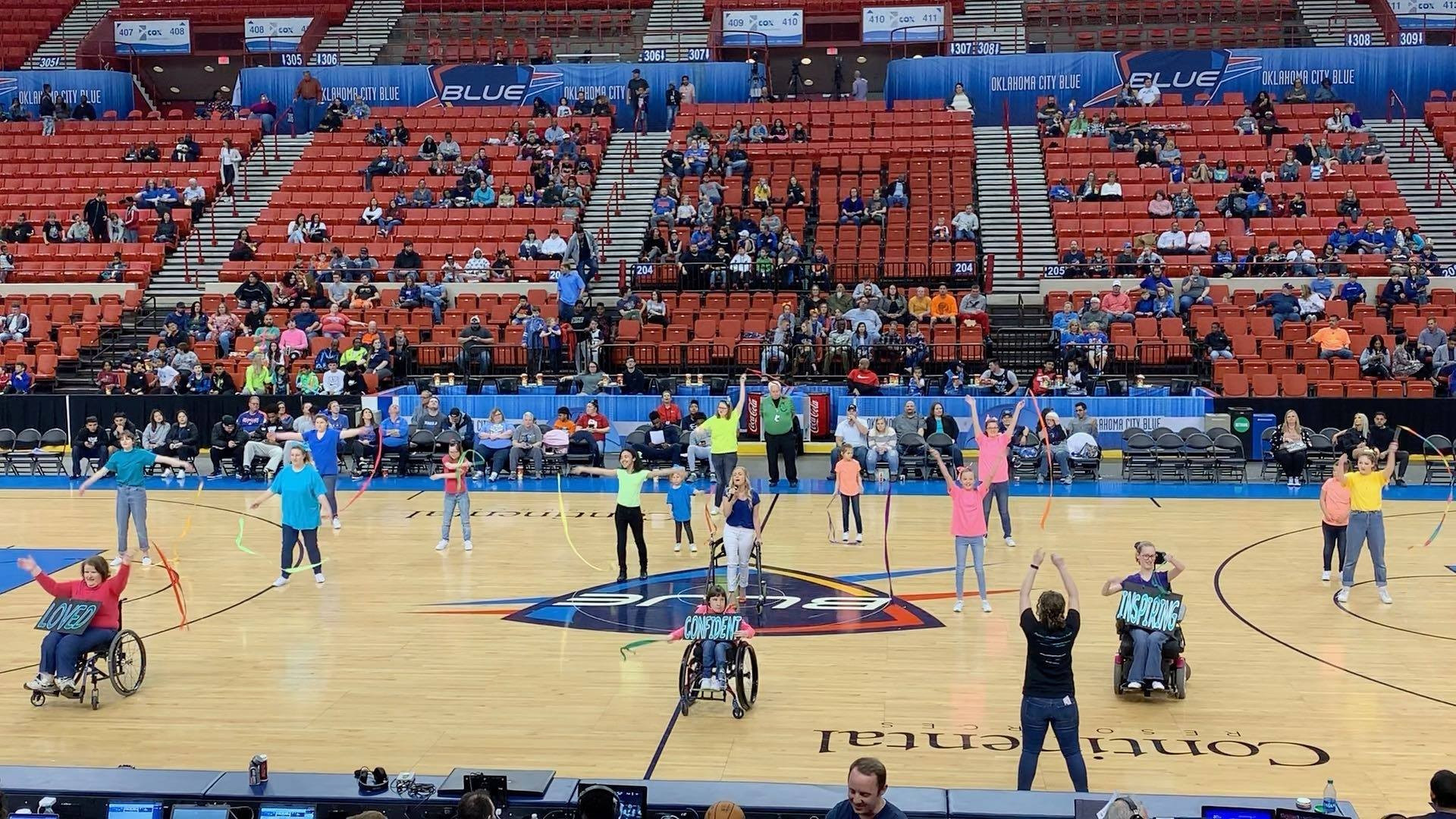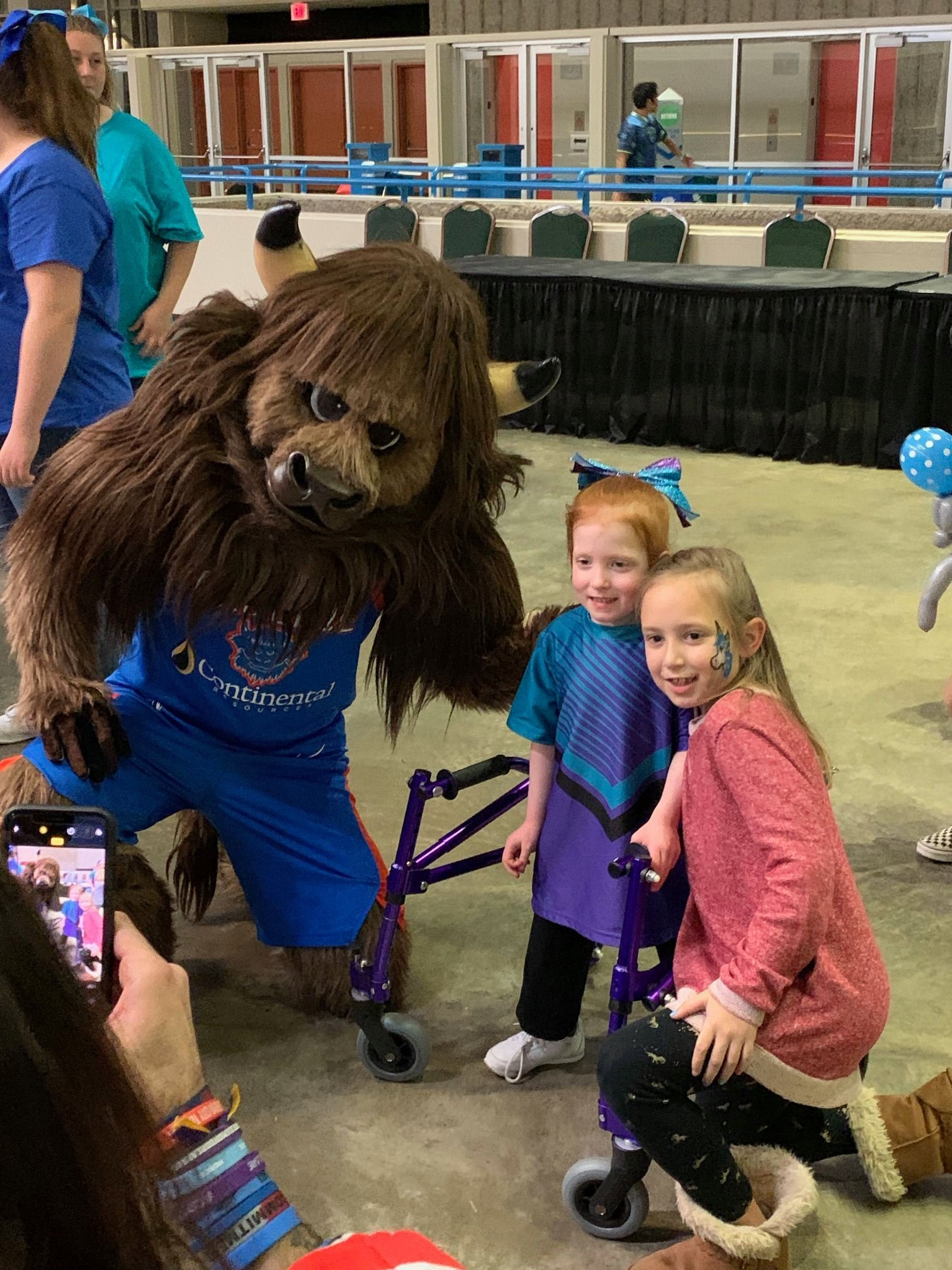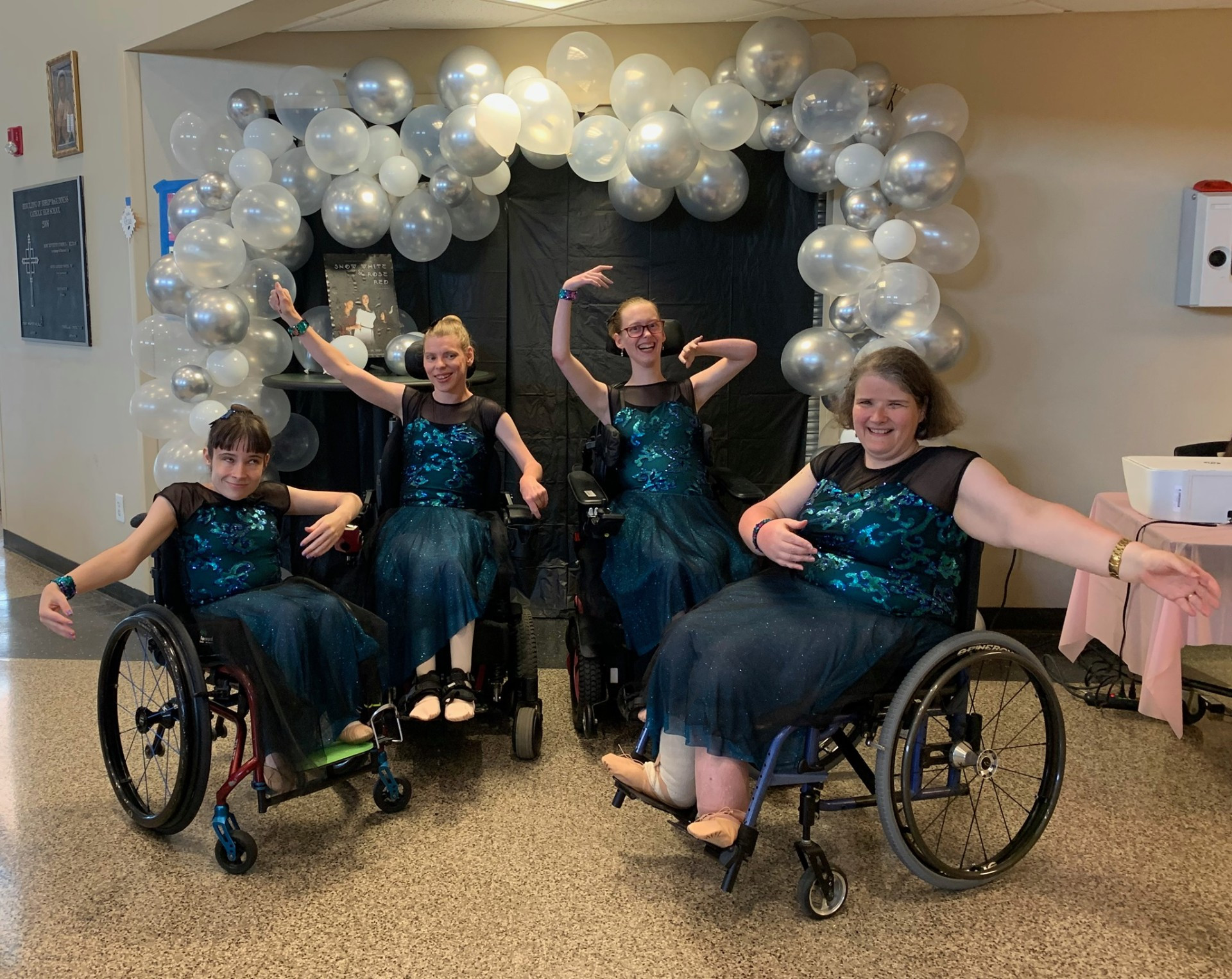 Aspiring Attitudes students had the privilege of joining Cora Beth Taylor at the Myriad Gardens for the filming of her "Brave to Live" music video. Cora Beth was the first Aspiring Attitudes student. Click the image to watch the music video.
Performing at an OKC Blue game
Hanging out with Rumble at the basketball game.
Oklahoma City Arts Festival
Wheelchair Ballet class performed their "Say I Won't" routine during the preshow at Classical Ballet School's production of Snow White and Rose Red.
Performing at assisted living facilities is a highlight for dancers and residents alike.