A Fabulous Christmas 2021
You are invited to our annual Christmas Show!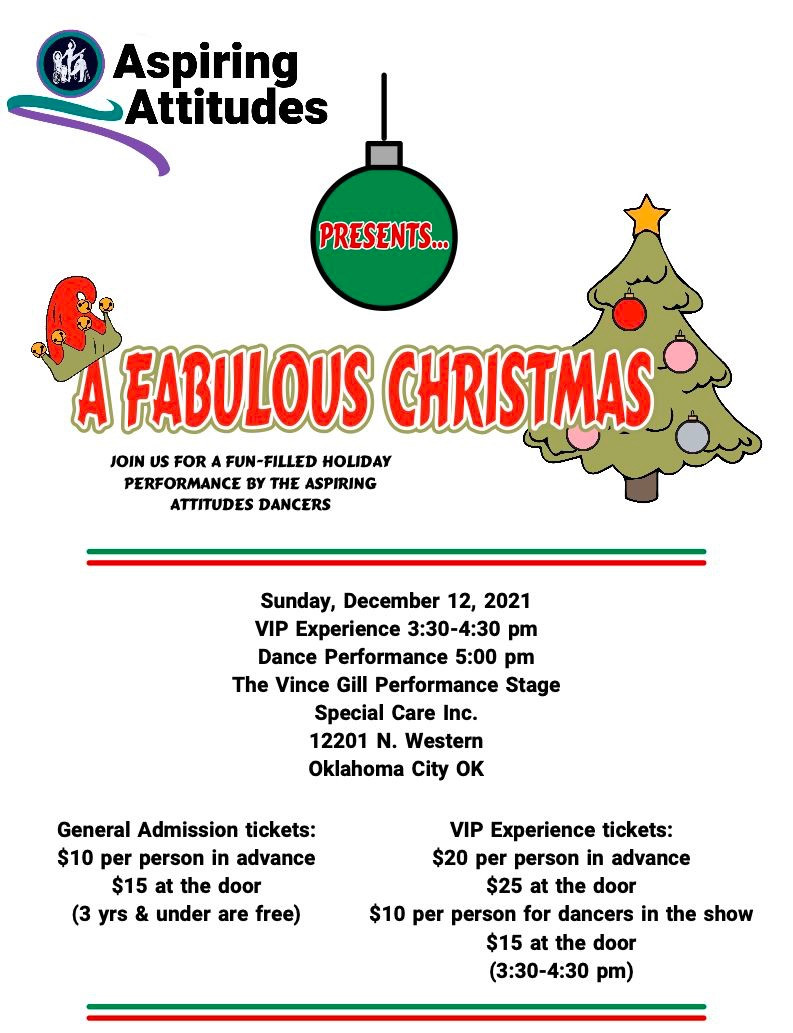 Our dancers have been working so hard and are excited to bring you a festive show!
You can join us for the VIP experience, or just buy a ticket to the show only.
The show starts at 5pm, and doors open at 4:30.
Dancers do not need tickets to the performance.
The event kicks off with our "Santa's Workshop" VIP experience. Our volunteers and Board of Directors have been busy little elves and are pleased to bring our sensory friendly Santa and his workshop to you.
Join us for all kinds of fun and goodies, and don't forget photos with Santa! Admission to this event also includes admission to the Christmas show with special reserved seating.
This VIP event runs from 3:30-4:30pm at Special Care. Enter through the Vince Gill Auditorium doors.
Dance students may attend the VIP experience at a discounted rate of $10 but must be accompanied by a guardian. Guardians must also purchase a ticket.
Looking for a way to give back to a non-profit this holiday season?
You'll find our pink Giving Tree in the front lobby as you enter for the show.
No need to gift wrap!
The items on the studio's wish list may seem small, but they make a big impact. We appreciate your donations to the studio!